This story is an odd one, but an easy way to explain about how the simplest of emergency services are not the ones we would recall easily. When we speak about emergency services to the 'Rescue'; we generally think of the firemen, the police, or paramedics. This is the story of how such a 'rescue' can in fact come from vital services like an emergency tow truck.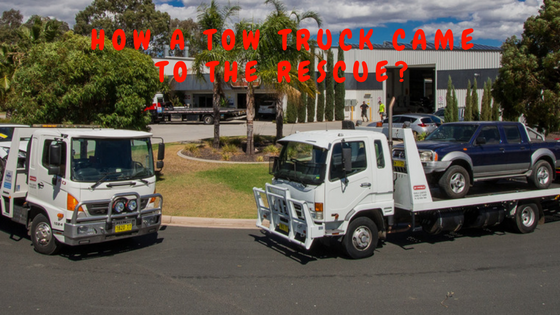 Albury is a developing city, and there are several local businesses looking to make their name and become well known in this area. If you were to look for a tow truck in Wodonga for example; you would require to either call in from the local listings, or look for towing services online. Sometimes folk in trouble may be given such contacts and references from any law enforcement, mechanics, or general local people who are involved in your situation. However, there are times when you are simply stuck on your own without any such rescue.
I was in a dire situation where I needed a tow truck near Albury, perhaps more than 30 kilometers from the nearest gas station or mechanic. I know that particular stretch of road pretty well; but I have never had a breakdown before, and my regular garage was well out of reach. Moreover, I couldn't leave my car unattended because one of my doors had a faulty lock.
I was getting desperate when I decided to search Google for a tow truck from Wodonga, which I had left about thirty odd minutes ago. I found a few personal cell numbers listed; but two did not respond, while the third said that they do not come that far onto the highway. In short, I needed a capable towing service provider; but there were so few options in the twin cities!
After a second careful look across the search page, I found the only large breakdown service company that provided accident salvage and tow trucks in the Albury - Wodonga region; and they had also advertised as "Recognised" by my insurer. I felt glad because I know towing charges a hefty sum per mile after the first 10 kilometers or so. If the tow truck from Wodonga was to take my car to the nearest mechanic or service station; I would have had to pay a substantial towing fee if my insurer hadn't covered it. Thankfully, within about twenty minutes of my phone call, I was rescued by two expertly trained personnel; and all the billing was handled directly between my insurance company, and the towing service company!