Details

Ashbury Studios

Hits: 3474
 Any emergency can occur to you when you are travelling on roads. You may feel helpless in such situations if you are away from your city but towing companies comes to your rescue for any kind of emergency on roads. Breakdown towing services are very important in day today life, want to know how? Keep reading :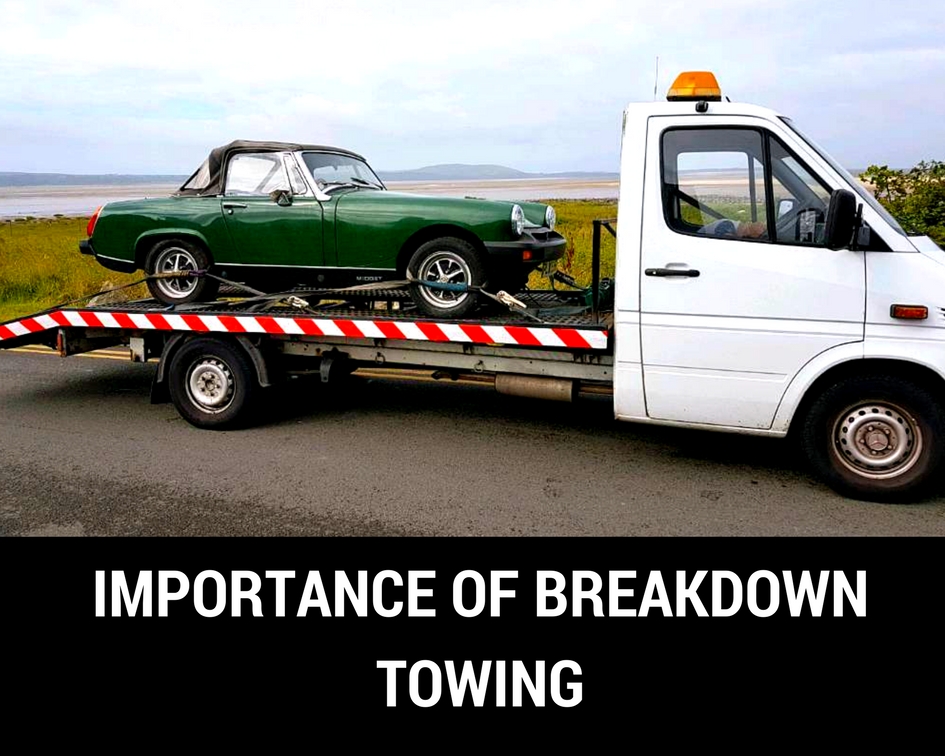 Available 24x7: When you are on roads your vehicle can break down any time due to any reason. In such emergency situations towing service is the only thing that can come to your rescue. Towing companies provide service at any time of the day and 365 days a year. Whether it's midnight or early morning, weekend or some national holiday you are guaranteed to get breakdown towing in Albury.


Can tow any vehicle: Whichever type of vehicle you have, breakdown towing in Thurgoona can tow any kind of vehicle. You just have to inform towing company about the vehicle you have when you call them so they can bring tow truck which suitable for towing your vehicle. Towing companies have variety of tow trucks like wheel lift tow truck and flatbed tow truck available with them. Which tow truck is to be used is decided based which type of vehicle you have.

Can tow to location of your choice: Breakdown towing in Wodonga can tow your truck any location of your choice. They will charge according to the distance but there is no limitation about choice of location. If you want your vehicle to be repaired by your favourite mechanic you can get your vehicle towed to his shop.

Have storage facility: In case you experience an accident and your vehicle is severely damaged you can keep your vehicle in towing storage facility for whatever time you want. Your vehicle is completely protected in storage facilities with CCTV cameras, alarm systems, infrared laser beams etc. Both short term and long storage options are available with them and they charge only for long term storages that too very reasonable prices.

Recognized by major insurance companies: Breakdown towing service in Albury are recognized by all major insurance companies hence if you have towing and roadside assistance covered under your insurance then your insurance company will pay your bills.

Provide other facilities: There are plenty other facilities breakdown towing in Thurgoona provides other than towing like jump start battery in case of flat battery, provides fuel if you are out of fuel, helps if you are locked out of your vehicle.

Breakdown towing service is lifesaver in case of roadside emergencies.