Even though no one likes their car breaking down, it is something that can occur anywhere and anytime. The availability of towing companies has made life much easier. Towing services in Albury Wodonga have a 24X7 customer service availability. In times when you are alone and the car breaks down at a lonely place, you wish to have assistance at the earliest point in time. It is always a great idea to have the number of a towing service in your contact list. Though they all are meant to help us; we need to sure about their availability when in need. Thus, selecting one of so many towing service companies would be a tedious task.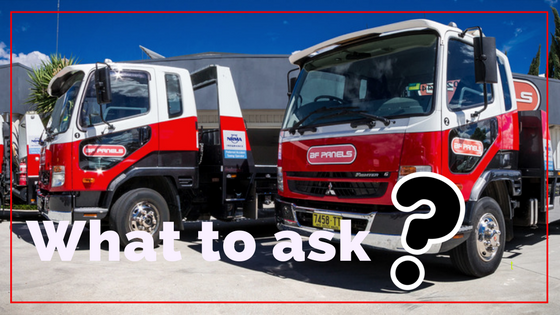 Here are few questions that you need to ask the towing service company before you hire them,
1. Ask for references from your family and friends. Find out if the towing company was as helpful as they guarantee when in need. Their experiences will enable you get a better one. Towing services in Thurgoona gives a breakup of the facilities included when one hires them. This enables us to understand what the other things that one can consider are.


2. Search for a number of companies online that fit into your budget and requirements. Call and interview a couple of them. Then filter the ones that are close to your expectations and then decide.


3. Ask for their experience. Enquire about the drivers and the technicians. Find out if they are certified and have ample experience in the past. Unlike
towing services Wodonga
that consist of expert technicians and drivers no one takes complete responsibility of your car.
4. Find out about the license and the certifications the company and the company's associated drivers and technician have. Many times the certification and the license are available only of the company's owners while the others are just skilled workers.


5. Find out the specialty of the company. Do they advertise the technicians, drivers, the towing trucks or their equipment? It is imperative that they have a mix of all. A company with well trained drivers will not be able to do the job of the technician.


6. Find out how professional they are. How does the customer service representative speak to you over the phone? Were they friendly and sounded helpful? Look at the trucks and analyze if they are in good condition. How would you identify the driver and the technician if they are from the same towing company you called? Do they wear uniforms and have an id card for identification purposes. You don't want to fall prey of something that could risk your life.


7. Look at how close the towing company is close to your house. Finding this would enable you to understand whether you will be able to check the progress on the cars repair and maintenance. Also look at if the towing company takes the responsibility of driving the car back home once it is ready.

8. Consider insurance. Insurance is a good thing to check on with towing companies. Take a picture of your car before the car is towed and after you receive the car.This will enable you to understand if your car has gone from bad to worse after handing it over to the towing company. You then don't have to be worried of the additional expenses to get it right as the towing company has insurance.