Details

Ashbury Studios

Hits: 3331
A car breaking down, or an accident is mostly an unpredictable incident; leaving the vehicle owner stranded in a terrible predicament. A broken down vehicle cannot be abandoned by law, and yet there is little the car owner can do when in such a situation. With very few accident towing services in places like Albury or Wodonga; it becomes extremely difficult for the vehicle owner to get prompt and efficient emergency help. Not all towing companies would be properly equipped and experienced enough to provide support after an accident.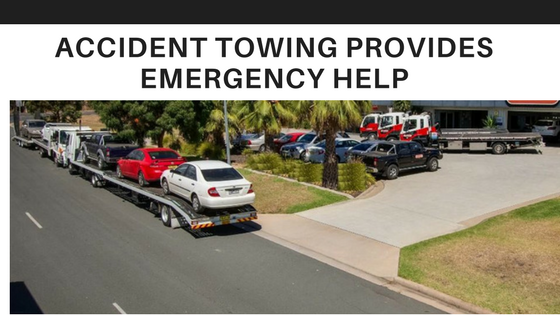 For example, most of the towing companies in Australia are not registered with insurance providers. This creates a lot of conflict, especially during accidents. While you do need emergency help, and cannot afford delays; most of these service providers will not adjust payment from your insurers. Accident towing services need to be compatible with your insurance company, to be able to help you secure your claims without hassle. Unfortunately, most of these insurance certified towing and salvage companies provide support in limited areas near major cities like Sydney or Melbourne. In smaller cities of Australia, it is extremely difficult to find the right kind of professional road assistance in time!
Another notable problem with smaller towing service companies is their inability to provide 24/7 emergency support. Also, a large number of these service trucks are only suitable for towing smaller loads like two-wheelers and cars! Most towing trucks in cities like Albury or Wodonga are owned by private garages; and most of these tow trucks have a limited load bearing capacity. Only a handful of reliable accident towing services within a given area will own heavy duty vehicles to haul heavily loaded trucks or buses. However, when you have been in an accident, it is of critical importance that your rescuers have the right equipment.
Timing is another matter of utmost importance when you have been in an accident. Most modern vehicles are designed to provide complete safety for the people inside; but there is little you can do to prevent physical damage to the machine. It is unadvisable for you to try and start your car immediately after an accident. With a stranded and immobile vehicle on the road; it is vital that the accident towing services arrive promptly to remove the vehicle before it causes further problems. However, few towing companies can reach their emergency calls on time. Only the larger companies with a fleet of several towing vehicles can ensure that their services reach a stranded vehicle owner promptly to provide relief.