Details

Ashbury Studios

Hits: 4879
In this article we are going to discuss about tow trucks and all the information one must have before hiring a tow truck company.
At first we need to know what a tow truck is.
A tow truck is a vehicle or a truck which is used to move cars or bikes or other sorts of vehicle which are disabled or not parked properly or impounded. Tow trucks are used to move a car which has been in an accident and also sometimes some cars are stuck in bad weather where it is impossible to drive so it gets transported to a drivable place by the help of a tow truck. So basically tow trucks are very useful.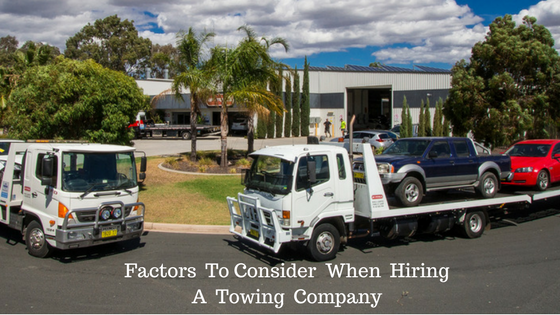 There are different types of
tow trucks
,
having
different mechanisms and are used for different purposes.


Tow Truck With a Flatbed:
A flatbed
tow truck
 

has a bed on its back and it's long and flat. The bed can move upwards and downwards. They are used mainly for transporting other cars which has been damaged in an accident. These types of
tow trucks
are very common.
Heavy Duty Tow Trucks:
These are also known as integrated
tow trucks
. They are mainly used for towing vehicles that are really heavy like a bus or other trucks. It is more powerful than a normal
tow truck.
Tow Truck With Hook and Chain:
This kind of
tow trucks
are used mainly for towing really damaged cars because the chains of this truck can scratch or even damage a normal vehicle. These
tow trucks
are mostly used when a damaged car needs to be taken to a junkyard.
Tow Truck With Wheel Lift:
This kind of
tow trucks
work similar to that of a hook and chain
tow truck
but these
tow trucks
use a yoke which is made of metal and so it does not give any damage to the car while towing. The yoke is attached under the front wheels or rear wheels.
Among all these
tow trucks
the Flat bed
tow trucks
are the safest
tow trucks.

Now we know all about
tow trucks.
So, it is very important that you get a

 

24 hour towing

 

service
because
tow trucks
are mainly used in cases of emergency and emergency can occur at any time.

Many people hire the nearest towing service company in any case of emergency but there are risks involved in that. It is difficult to get proper insurance claims and service support.

In
Albury Wodonga
there is a large number of towing companies that provide
24 hour towing
services
and they will provide you with all the necessary advice and help you need in claiming your insurance for the damage that has been caused to your vehicle. So if you want the best
towing company
in
Albury Wodonga
you should choose the most professional one.

I hope this article was useful to you. If you want us to add up anything else then please let us know.